Room rates include your fully-equipped cabin, bicycles, unlimited hot showers, and pick up on arrival and drop off at departure from the footbridge.
Nightly $169
– Our rate for each cabin is $169 per night per unit for 1-2 people, and $25 for each additional guest.
– Each cabin sleeps up to 4 comfortably in two full size beds.
– Ask about long term rates!
We also offer guided hikes!
If you're motorcycle touring around Alaska, you can drive right to the front door of your cabin!  We are open year-round!  Each cabin is equipped with a propane heater to keep you warm on cold winter nights. You can snowmachine right to the front door of your cabin when there's snow on the ground! Ask us about the availability of snowmachine rental! And don't be shy about calling and asking about road and weather conditions, and what's happening now that you just can't miss out on… There's always some adventure waiting here in the Wrangells!
Reservation Calendar
M
T
W
T
F
S
S

Loading...

<< Previous | Next >>
1
2
3
4
5
6
7
8
9
10
11
12
13
14
15
16
17
18
19
20
21
22
23
24
25
26
27
28
Dates in green still have at least 1 cabin available for your reservation!
Reservation Policies
Method of Payment: We accept VISA, Master Card, American Express, and Discover.
Deposit: A 50% deposit on your stay is due when you book your stay.
Final Payment: Final payment is due 30 days prior to your scheduled arrival date. Reservations made less than 30 days out must be accompanied by full payment.
Cancellation Fees
60 or more days prior to arrival: $25 per room per night
60-30 days prior to arrival: $100 per room per night
Within 30 days of arrival: full $150 per room charge
Late Checkout or Arrival
Checkout time is 11am. In order to ensure that guest rooms are ready for check in at 2pm, a late checkout fee of $50 per room between 11am and 1pm, and 100% of room charge after 1pm, will be assessed.  As a reminder, check in is at 2pm and we ask that you arrive before 9pm. Arrivals after 9pm could incur a $50 late check in fee.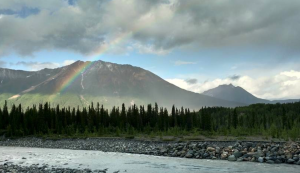 ---
Make a Reservation!
Thank you for considering a stay with us at Blackburn Cabins!  For more information, or to make a reservation, please submit the form below, and we will be in touch with you as soon as possible. For reservations, please include the dates and number in your party.
Contact Us


<- share